Click below to launch the new, expanded Online Appeal portal. 


 
What kinds of CCAO appeal filings can be submitted online?
In 2020, online appeal filings are available for:
Residential properties (single-family homes)
Condo/Co-Op (for both residential and commercial condos)
Commercial properties
Class 4 Not-For-Profit properties

Please use the Commercial Online Appeal and be sure to specify in the Appeal Narrative that you are seeking Class 4 status.

Incentive properties
For Class 3 apartment buildings with more than 6 units:

if the property is a condominium, please use the online Condo/Co-Op Online Appeal

otherwise, 

please use the online Commercial Online Appeal .
Please note that if you wish to file a Certificate of Error only for current or past years, this filing cannot currently be submitted online.
Appeals for Vacant Land and Omitted Assessments are not yet available online. In the interim, please use the paper/pdf Appeal Forms available from the CCAO.
When can I start my online appeal?
You will only be able to submit your filing when your property's township is open for appeals (view our Reassessment and Appeal Calendar). Once you start your filing, you can save a draft, modify it, and upload attachments before submitting your filing.
What do I need to know before I start to file an online appeal?
An email address is required. The email address used to create the account is how you will be emailed your Filing ID (used to access your online account), and your CCAO Appeal Docket Number (used to reference your appeal in the CCAO).
The Official Appeal Rules of the Cook County Assessor apply to the entire appeal process. Filers must read and adhere to these rules.
Any supplemental documentation, such as an appraisal, must be submitted at the time of your filing. Documents can NOT be submitted after an appeal is submitted.
Only submitted filings will be received by the CCAO. Filings that have been drafted need to be submitted before the appeal filing deadline for that property's township.
The results of your appeal will be sent by postal mail (not email).
I think my home was not assessed uniformly. How do I find comparable properties to compare my home's assessment to theirs?
Filers can use the County Cook Viewer GIS interactive mapping application to select comparable properties, based on certain characteristics similar to your property, at: https://maps.cookcountyil.gov/cookviewer/mapViewer.html
Note that you will be able to submit up to 6 (six) comparable PINs with your appeal. To submit the list of comparables, the online appeal system has requirements for the formatting of the file and the filename. Please read the CCAO's guide to using Cook Viewer to select and export your list of comparable properties here. 
What other guides are available from the CCAO for appeals?
Online appeal FAQs (3 page pdf)
Online appeal extensive documentation (50 page pdf)
Common reasons for residential appeals for single-family homes (Residential Appeals)
How do I start my Online Appeal with the Cook County Assessor's Office?
Click below to launch the Online Appeal portal and create an account.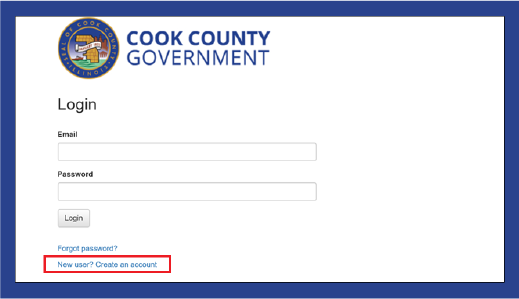 https://propertytaxfilings.cookcountyil.gov/
Where do I find my PIN?
Your 14-digit Property Index Number (PIN) is printed on your tax bill, your property closing documents and deed, and notices from the Assessor's office (such as your assessment notice).