Cook County Assessor and Executive Team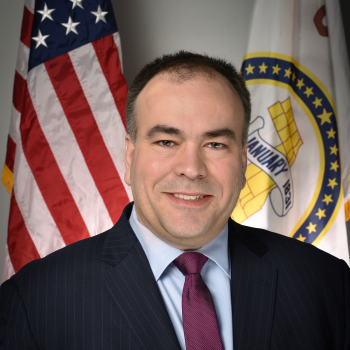 Prior to beginning his career in Cook County government, Fritz spent more than 20 years valuing assets as a mutual fund portfolio manager and analyst. He holds the Chartered Financial Analyst and Certified Illinois Assessment Officer designations. He is also a member of the IAAO. Fritz was born and raised in the Hyde Park neighborhood in Chicago and still maintains close ties to the community. He attended Hyde Park's Kenwood Academy for high school, completed his undergraduate studies at Haverford College, and received his MBA from Stanford University.
Fritz Kaegi
Cook County Assessor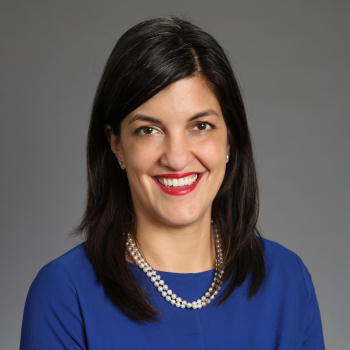 Prior to the Assessor's Office, Sarah served as Cook County Clerk David Orr's Chief of Staff for three years. Sarah worked as an Assistant Cook County Public Defender for six years. A former elected Secretary of AFSCME local 3315 for three years, Sarah served as the Executive Director of First Defense Legal Aid before becoming a public defender. Sarah graduated from Cardozo School of Law, received her undergraduate degree in Political Science & Economics from Brandeis University, and her master's degree in Political Sociology from the London School of Economics.

Sarah Garza Resnick
Chief Deputy Assessor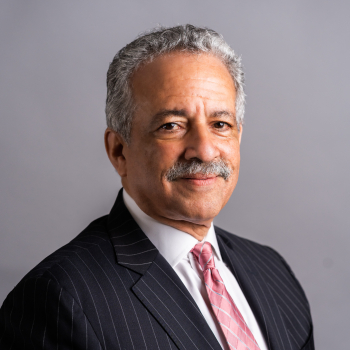 Michael Piper joined the Cook County Assessor's Office in January of 2020 and is currently serving as the Chief Valuations Officer. Michael has over thirty years as an experienced real estate valuation/mass appraisal professional, including five years as the Chief Assessment Officer for the City of Philadelphia. An IAAO-designated Assessment Administration Specialist (A.A.S.) with expertise in ad valorem property assessment, local government administration, public policy, and policy analysis, Michael is an M.B.A. and a graduate of Temple University.
Michael Piper
Deputy Assessor - Chief Valuations Officer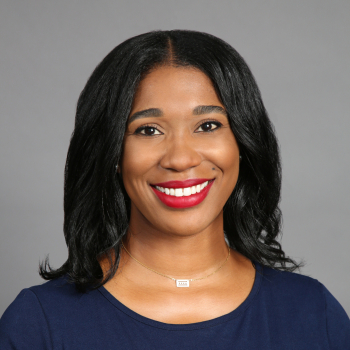 A public entrepreneur, Samantha has over 15 years of experience implementing data-driven solutions in the public and private sectors. Prior to the Assessor's Office, she led the development of digital products at Deloitte. She spent 6 years on the Consumer Financial Protection Bureau's Technology & Innovation team. A Chicago native, she earned her BA from Johns Hopkins University & MA in Public Policy from the University of Chicago. She serves on the Planned Parenthood IL Action board & is a member of the International Association of Assessing Officers.
Samantha H. Simpson
Deputy Assessor - Chief Data Officer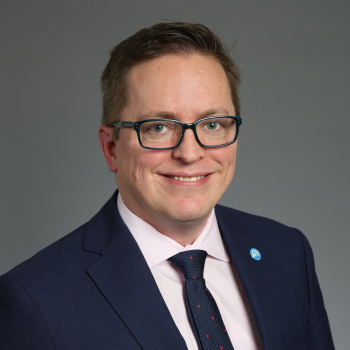 Scott Smith is the Chief Communications Officer for the CCAO. Prior to this role, he worked in digital strategy for various media brands including Chicago magazine and Time Out Chicago. His background includes social media strategy at marketing agencies and a previous career in social work. In his spare time, he does volunteer work in his South Side neighborhood and hosts a storytelling series called The Frunchroom. Scott is a 2022 fellow of the Civic Leadership Academy.
Scott Smith
Deputy Assessor - Chief Communications Officer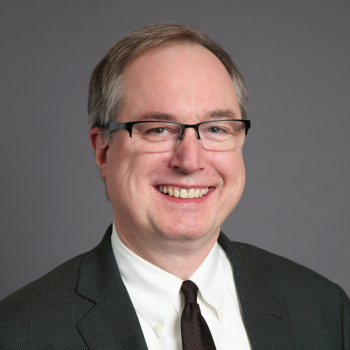 David Morrison is the Chief Policy Officer with the CCAO. He manages the government relations unit, liaising with public officials and non-governmental organizations. Before he came to the CCAO he worked for the Office of Executive Inspector General for the Agencies of the Illinois Governor, and prior to that, he was a registered lobbyist and non-profit leader for over two decades.
David Morrison
Deputy Assessor - Chief Policy Officer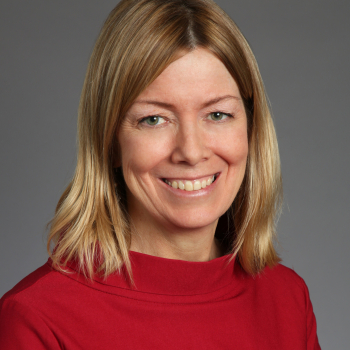 Ms. Gibbons oversees the legal department and ensures that the CCAO operates in accordance with state, federal, and local law. Previously, Tatia served as counsel to the Cook County Clerk and as an assistant state's attorney. While in the Civil Bureau of State's Attorney's Office, Ms. Gibbons supervised a group responsible for defending officials in revenue, property, and local government matters. She serves as an adjunct professor at Loyola University School of Law. Tatia earned her degrees from the University of Illinois and the Ohio State University.
Tatia Gibbons
Deputy Assessor - Chief Legal Officer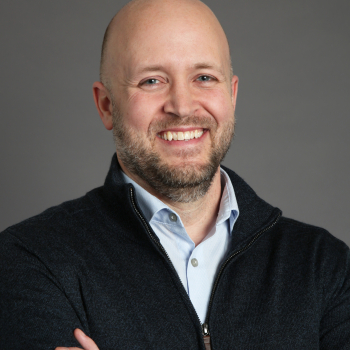 Nathan Bernacchi
Deputy Assessor - Chief Information Officer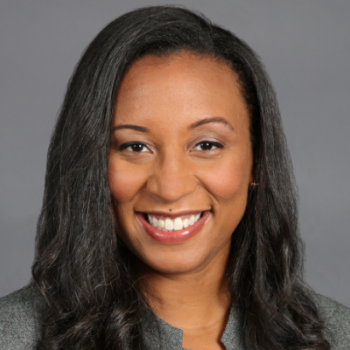 Jonneida Davis
Deputy Assessor - Human Resources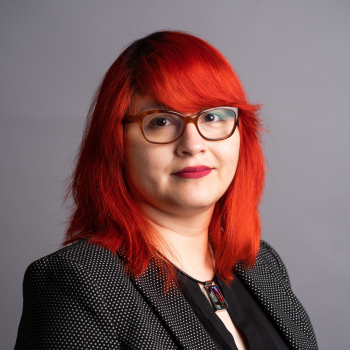 Mirella Villafuerte
Chief Management Officer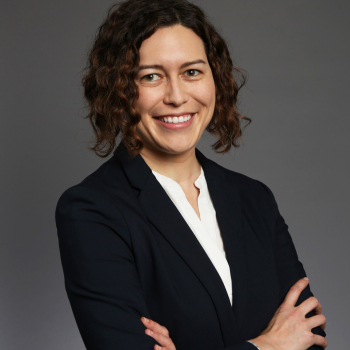 Nicole Jardine (PhD) joined the Assessor's Office to use data to improve public services and access to information. She creates dashboards, analytic reports, and presentations to provide the public and policymakers with new insights into property assessments and taxes. Prior to joining the Assessor's Office, Nicole was a scientist; she most recently worked at Northwestern University, where she taught and researched effective data communication. She is a member of the IAAO and the University of Iowa Alumni Leadership Council.
Nicole Jardine
Director of Data Analytics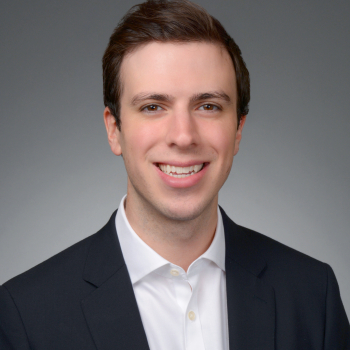 Dan is the Director of Data Science and is responsible for creating the CCAO's residential and condominium automated valuation models. He has a Master's in Public Policy from the University of Chicago Harris School of Public Policy, with a focus on quantitative data analysis and statistics. While in school, Dan was a research assistant at the Center for Spatial Data Science and taught programming at the Harris School. Before that, he worked in the nonprofit world as a data analyst and project manager.
Daniel Snow
Director of Data Science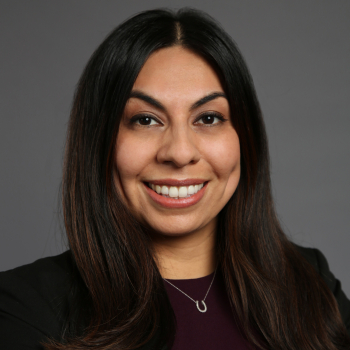 Angelina specializes in digital communications and has led large-scale rebranding projects at the Assessor's Office. She graduated from Cal State Los Angeles with a master's degree in public administration and earned a digital marketing certificate from DePaul University. Prior to the Cook County Assessor's Office, she worked for the Los Angeles County Assessor as a Communications-Special Assistant. She is a member of the IAAO, Women in Planning & Development, Campbell Community Garden, and is a Springboard to Success board member.
Angelina Romero
Director of Communications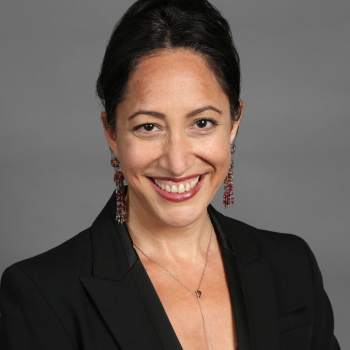 Christina focuses on special properties, FOIA matters, and serves as Ethics Officer. Prior to joining the Assessor's Office, she served as Ethics Manager and Staff Attorney to the Cook County Clerk. While there, she managed lobbyist registrations, and Electoral Board operations, presided as a Hearing Officer, and administered the Vote by Mail program. She received her B.A. in International Studies from Miami University in Oxford, OH, and her J.D. and Certificate in Criminal Law from the DePaul University College of Law in Chicago, IL.

Christina Lynch
Director of Legal & Ethics Officer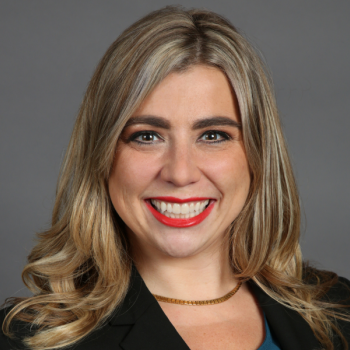 Nicole has dedicated her career to labor, employment, and social justice advocacy throughout Chicagoland on behalf of organized labor, management, and academic interests. She strives toward a human-centric approach in her practice of law. Nicole earned her juris doctor from UIC Law and her Bachelor of Arts from the University of Michigan where she focused on curriculum in American Culture and Gender, Race, and Ethnicity. Even though Nicole now lives in Illinois with her partner and kids, she proudly hails from metro-Detroit and visits whenever possible.
Nicole L. Chaney
Director of Labor and Employment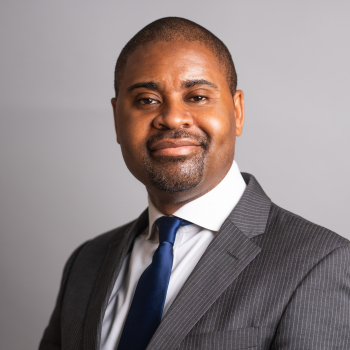 Kelwin is the Director of Outreach and Engagement for the Cook County Assessor's Office. He held multiple leadership roles in government and community development. Kelwin is a city planner and led engagement for Chicago's regional plan. Kelwin holds a Bachelor's in City & Regional Planning from Cornell University and a Master's in Urban Planning from Harvard's Graduate School of Design. He is a member of the American Planning Association and the Public Policy Committee of the Urban Land Institute Chicago.
Kelwin Harris
Director of Outreach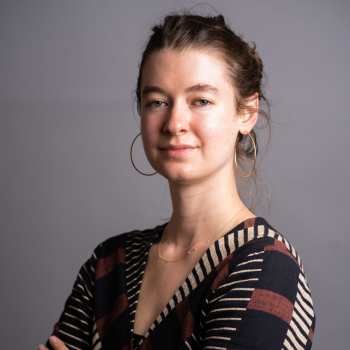 Meaghan Murphy joined the CCAO in 2018 and is the Director of Budget and Operations. She is an alumna of the University of Chicago, a former journalist, and a South Sider.
Meaghan Murphy
Director of Operations & Budget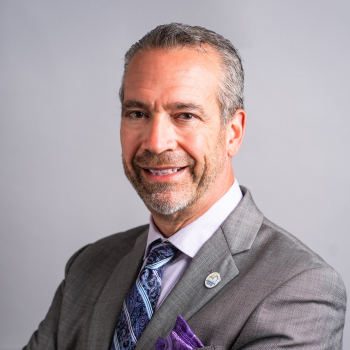 Craig Dovel is a property tax administration professional who has thirty-nine years of experience managing the annual tax cycle in Illinois. Craig's role with the Assessor's Office focuses on ad hoc analysis of various property types and processes. Before serving in his current role, Craig held the office of Chief County Assessment Officer of DuPage County, Illinois. He earned the Certified Illinois Assessing Officer designation in 1985, and the International Association of Assessing Officers awarded him the fourth Assessment Administration Specialist designation in 1997.
Craig Dovel
Director of Special Projects-Valuations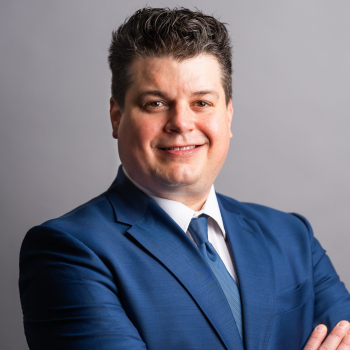 Brian Sibila joined the Assessor's office in late 2020. Prior to the CCAO, Brian spent nearly 20 years working as a commercial real estate professional and has experience in all areas of commercial real estate practice including brokerage, property management, financial analysis, and property valuations. Brian has significant experience working with distressed properties and has served as a court-appointed receiver in foreclosure cases. Brian is a graduate of the University of Michigan.
Brian Sibila
Director of Special Projects - Commercial Valuations
Amanda Edwards specializes in the research for valuation assumptions and models as well as leading efforts to support values set by the Cook County Assessor's office in appeals. A graduate of Bryn Mawr College in Pennsylvania, Amanda has 20 years of experience in commercial real estate valuation and finance, beginning at a mortgage brokerage to her most recent experience as an appraiser in Chicago. Amanda is a member of the Chicago Real Estate Council.
Amanda Edwards
Director of Valuations - Research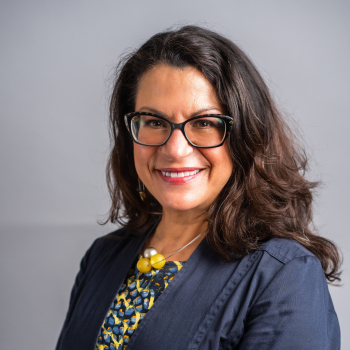 Emily is a learning and development professional who is committed to life-long learning as well as to sharing knowledge for the growth and betterment of employees and organizations. Emily grew up in Humboldt Park and went to Roberto Clement High School. She earned an MA in communication from DePaul University, where she worked as Director of Compliance and Risk Management for many years, prior to joining the Assessor's Office as the Director of Learning and Development in March 2022.
Emerlinda Opalski
Director of Learning & Development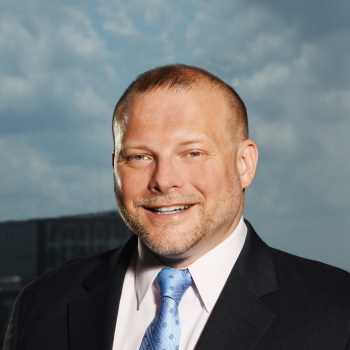 Kreg Allison is a proven leader with impeccable integrity and a dedicated public servant with a deep understanding of government. Most recently, Kreg Allison served as the Director of Real Estate for the Illinois Department of Financial and Professional Regulation. In the private sector, Kreg Allison was Senior Counsel for Avison Young, a global commercial real estate services firm. Kreg Allison is licensed to practice law in IL and OH. He earned his BA from Vanderbilt University and his JD and MBA from the Ohio State University.

Kreg Allison
Director of Data Integrity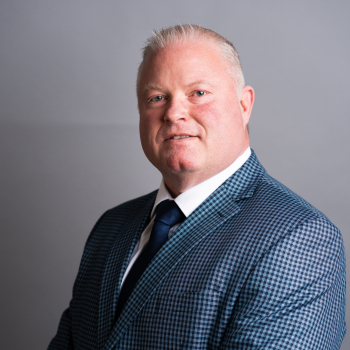 Jason Pyle has worked for the Cook County Assessor's Office for more than 20 years. He has held various positions during that time, including Assistant Manager of Taxpayer Services, Manager of the Maywood Branch Office, and Manager of Exemption Processing. In his current role as Director of Investigations, Jason oversees the collection of wrongfully claimed property tax exemptions. The revenue collected by his department is distributed back to the local taxing bodies.
Jason Pyle
Director of Investigations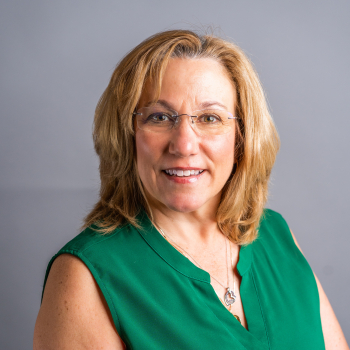 Elizabeth's experience is focused on public service. She joined the Assessor's Office as Director of Compliance after serving in that role for the Sheriff. Her civil litigation and in-house counsel experience for several Attorneys General is diverse. Elizabeth earned her J.D. from UIC Law and her B.A from Loyola University. She is a member of the Chicago Bar Association and the Judicial Evaluation Committee. Elizabeth enjoys the diverse food, cultural and natural opportunities of Chicagoland.
Elizabeth Oplawski
Director of Compliance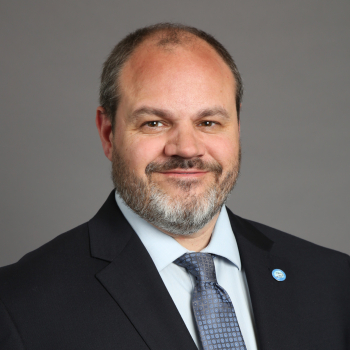 Raymond Gottner
Director of Residential Valuations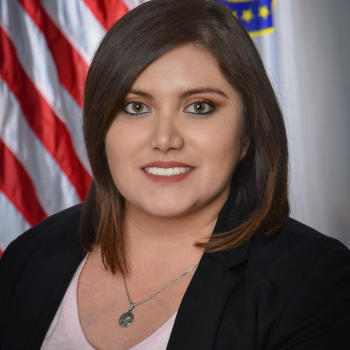 Jennifer Sanchez
Director of Communications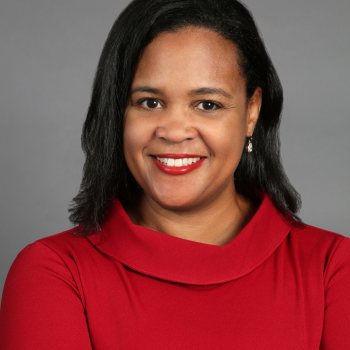 Amber Anderson
Director of Human Resources