What are Exemptions?
The Assessor's Office administers property tax exemptions that may contribute to lowering your property tax bill. These exemptions reduce the equalized assessed value (EAV), or taxed value, of a home. Exemption applications for Tax Year 2020 will be made available in early February 2021 and exact due dates will be announced at that time. As a reminder, deductions appear on 2021 second installment bills.
In an effort to reduce the spread of COVID-19, many of the exemptions will automatically renew for tax year 2020. In the next few weeks, tens of thousands of households will receive a letter that confirms the auto-renewal of the exemptions placed on their home. For households who need to apply or reapply, applications will be made available by early February.
How can a homeowner see which exemptions were applied to their home last year?
Check the Cook County Portal website, then review the Exemption History and Status section.
If an exemption you were entitled to in a prior tax year was not applied to a second installment property tax bill in the past, you may be able to apply for a refund (read more about submitting a Certificate of Error).
📌 Reminder: Exemptions appear on your second installment tax bill issued in the summer. To learn more about how the property tax system works, click here.
Please note: Exemption applications for taxable year 2020 will be available early February!
Homeowner Exemption
Senior Exemption
"Senior Freeze" Exemption
Persons with Disabilities Exemption
Returning Veterans Exemption
Veterans with Disabilities Exemption
Long-Time Homeowner Exemption
Home Improvement Exemption
*Please Note: Equalized Assessed Value (EAV) is not the amount of your taxes. The EAV is only the partial property value on which your taxes are computed; any reduction in EAV is not the dollar amount by which your tax bill may be lowered.
Guide to Property Tax Savings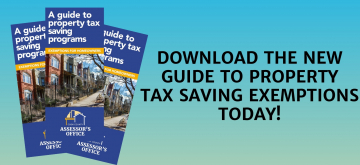 Exemptions for Veterans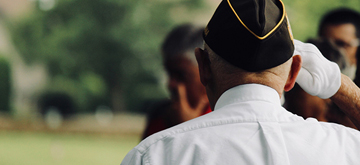 Exemptions for Seniors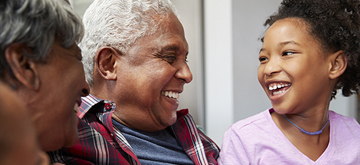 Is it too late to apply for exemptions?
If your home was eligible for a homestead exemption in a prior tax year (2016, 2017, or 2018) and you already paid the full tax amount billed for that year, the Assessor's Office can help you obtain a refund through the Certificate of Error process.